BSP20ROB,BPS18RL Battery Adapters Converter Suitable for Black&Decker & Porter Cable & Stanley Convert 20V Battery to Ryobi 18V Li-ion Battery Power Tool (40Pcs Carton Packing)
Package Content :

1 x Replace for BPS18RL adapter
1 x Power tool battery adapter User Manual


Specification:


1.This BPS18RL adapter is designed for Black & Decker(LBXR20, LB2X4020), or Stanley(FMC680L, FMC685L), or Porter Cable(PCC680L, PCC685L), etc. 20v MAX XR lithium battery running older 18V tools. Replace old Ryobi 18V Ni-cd Ni-hm batteries.
2.USB port for charging phone and powering equipment that uses USB and USB line is not included.
3.20V battery with this BPS18RL adapter can not charge by Ryobi 18V charger.

Notice:
Do not leave 20V battery plugged into the adapter after working.
Can not be used for power tool battery charging, this adapter not fit into any chargers. If you need to charge your power tool batteries, please use the original battery chargers.
Can not use for PC18BLX battery.


Storage method:
Keep battery away from heat and metal accessories.
Give a full discharge and charge every month during storage time.
Please don't stay battery on the charger unless in charging.
Don't store in the damp and direct-sun exposure.

BMS (BATTERY MANAGEMENT SYSTEM) :


Overcharge protection
Charge and discharge temperature protection
Low voltage protection
High current protection
Short circuit protection
Single cell voltage detection protection
Balanced charging

♦ No memory effect. Can be charged or discharged as needed without loss of capacity.
♦ Power Indicator built in helps you finish your work more wisely.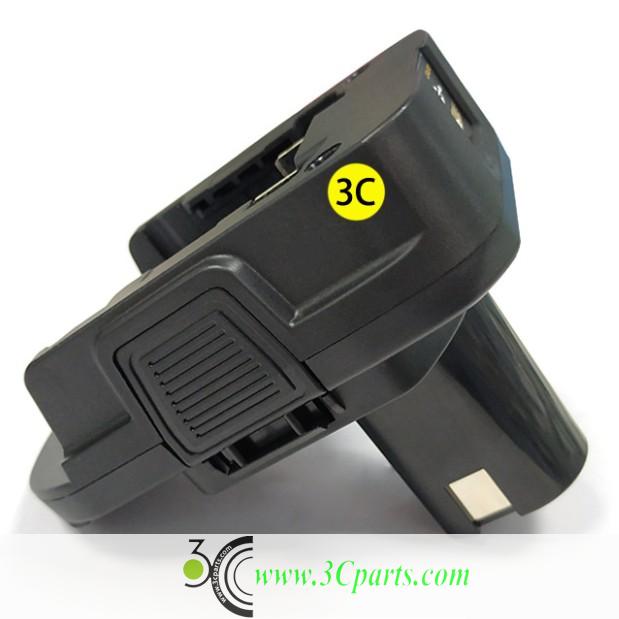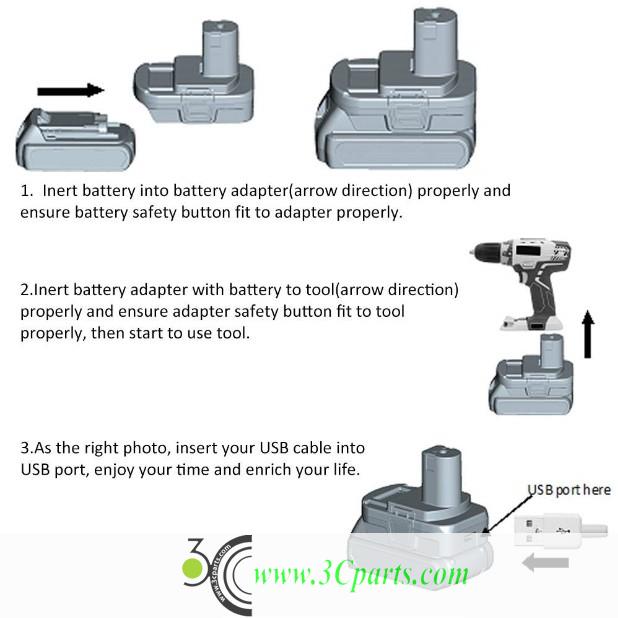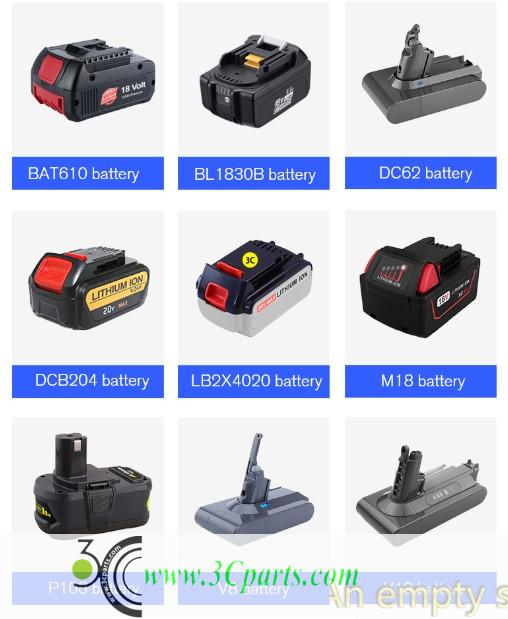 Packging and Shipping